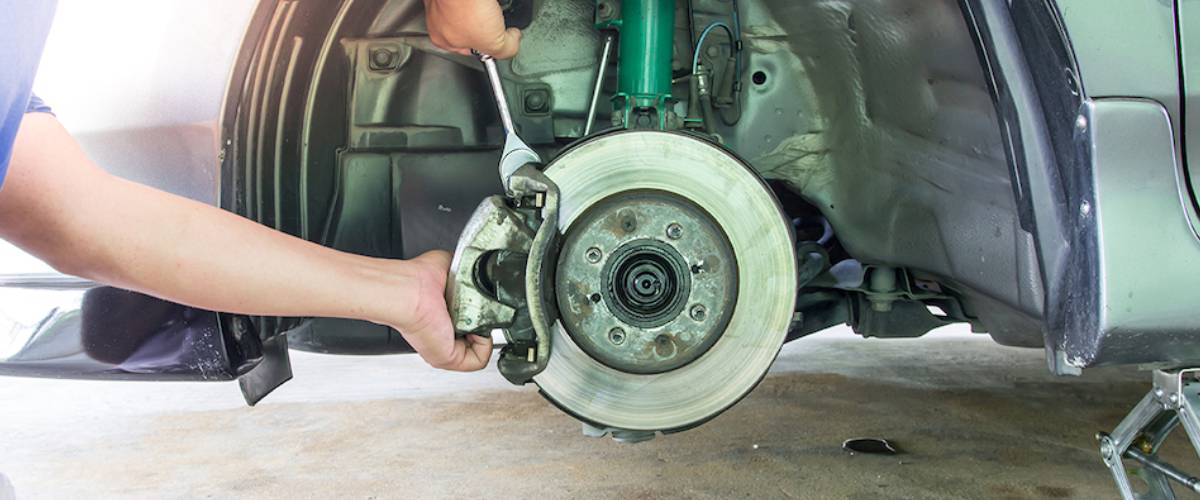 Brake Repair in Lexington, KY
Brake Repair for the Lexington, Richmond, KY and Somerset Areas and Beyond!
When it comes to keeping you safe, nothing is more important than the basic braking system that every Hyundai vehicle comes with. If you want this service to continue to perform at peak performance level, you should have regular maintenance and service to make sure all the parts are working properly. At Don Franklin Hyundai of Lexington near Frankfort, KY, our service center is happy to take a look at your brake system and determine if you are in need of a repair or replacement. Our parts center supplies genuine OEM Hyundai brakes to ensure the longevity of any service that we do. Pay attention to the warning signs your vehicle provides and schedule an appointment with us when you notice your brakes are in need of service!
When Should I get My Brakes Replace?
Brakes will eventually wear out which means that you'll need to get your brakes replaced at regular intervals. Generally, Hyundai brakes should be replaced around 50,000 miles. Sometimes this number might be around 25,000 miles and some can last all the way up to 70,000 miles. This can depend on a variety of factors including:
Driving Habits: If you push your brakes hard or you use them often, you might wear your brakes down faster and require service sooner than normal.
Environment: If you drive in stop and go traffic consistently or you travel through areas that have a lot of stop lights, you will wear your brakes down faster than if you drive on longer roads or through rural areas. Mountainous areas can also wear your brakes down because you might ride them a bit more to control your speed.
There are signs you should pay attention to, as well. If you hear any squealing or scraping noises, that's usually an indication that your brakes have worn down and need to be replaced. You can also inspect the thickness of your brake pads to determine if they need to be replaced. This can be done when you get your tires rotated or when you get your oil changed.
Why Should I Get My Brakes Replaced?
Every system in your Hyundai is important but none are perhaps more important than a healthy braking system. You use your brakes on a daily basis when you drive your Hyundai and that means constant wear and tear are applied to them. Without brakes that are in their best condition, you can not only compromise the safety of you and your passengers, you can also cause issues for other drivers on the road. You might not be able to react in time to events that occur on busy roads and this can lead to collisions and accidents that are otherwise easily avoided.
Why Choose Genuine Hyundai Brake Parts for Your Service?
You might be tempted to choose brakes that are designed to generically fit a variety of vehicles but why would you use something inferior and with a shorter life? At our Hyundai dealership near Georgetown, KY, we only use Hyundai brake parts like brake pads and rotors to ensure you are able to drive for a long time. Generic parts might seem cheaper and easily obtained but they often have shorter life terms than genuine parts and they can cause more issues than they solve. This can lead to more costly repairs and a replacement part long sooner than you would hope. Buying genuine parts ensures you are less likely to have issues down the road.
If you're looking for quality service that is unmatched in the Louisville, KY area, Don Franklin Hyundai is your destination. You can contact us via phone or by our online scheduler and we'll help you find an appointment that meshes with your busy lifestyle!