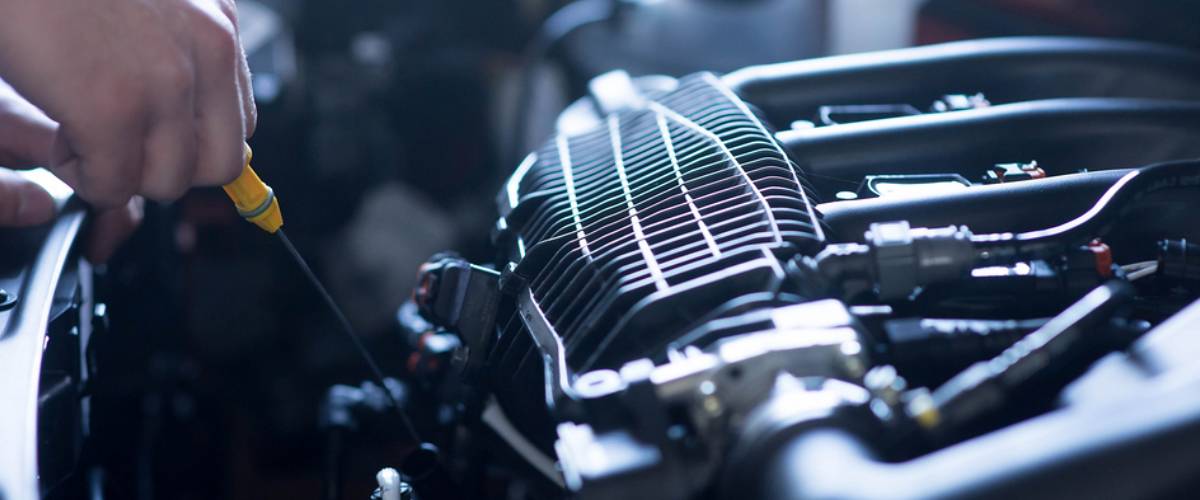 Oil Changes in Lexington, KY
Hyundai Oil Change near Richmond, KY
Keeping your Hyundai vehicle at peak performance means staying on top of routine maintenances. An oil change helps keep your engine running smoothly but if not serviced in an appropriate time can have long-lasting effects on your engine and your vehicle's performance. Below are some ways to upkeep your oil, when to change it and the signs to watch out for when it's in need of service. For Somerset and Frankfort, KY drivers, our service center is happy to help keep your Hyundai in top shape!
Why Should You Get Your Oil Changed Regularly?
An oil change is one of the easiest ways to get keep your engine running as long as possible and it's also typically one of the most affordable services that are offered at our service center. If you want to keep your performance at top level, you should ensure your engine gets its oil change on a standard basis. Oil helps to lubricate the moving parts of your engine and keeps things moving with ease. If you don't have this service performed, it can cause the engine to seize up and cause serious problems that will be much more expensive.
Make an Inquiry
* Indicates a required field
When Should You Get Your Hyundai Oil Changed?
When you want your engine running at its best, we recommend that you pay attention to your owner's manual when it comes to changing your oil. They have the guidelines that work the best for your engine and when you should get your oil serviced. Typically, we recommend that you should get the oil changed every 5,000 miles or six months, whatever comes first. Synthetic oil users can typically go longer in between oil changes at around 10,000 miles but you should always pay attention to the signs that your engine provides when it's in need of a change.
Signs that You Need an Oil Change
There are a few ways you can stay aware of your oil life:
Oil Level and Color: You can easily check your oil life by pulling the engine's dipstick out and seeing the oil level. If the oil is low or the color appears as a dark brown or black color, you should consider an oil change immediately.
Check Engine Light is On: When the engine determines that your oil is too low, the check engine light will pop up on your dash to inform you that you should get your engine changed. This usually occurs when the oil life is low, so pay attention to this signifier and schedule an appointment as soon as it appears.
Engine Noise: If your engine is making loud knocking noises or seems to be struggling more than usual, this might mean your oil is low or has worn past the point of being effective.
What Does a Hyundai Oil Change Entail at Don Franklin Hyundai of Lexington?
When you get an oil change performed at our dealership, we don't just replace the oil. We'll do a multi-point inspection to make sure that everything is operating as it should be. This includes checking out your tries, battery, brakes and other important systems in your vehicle.
Why Choose Don Franklin Hyundai of Lexington for Your Oil Change?
We happily serve drivers from Georgetown, KY and Louisville, KY and our service is backed up by a team of extremely knowledgeable technicians trained directly by Hyundai. You can easily schedule service through our online app but we're happy to help you in person with a time frame that works with your busy lifestyle. Our parts center only uses oil that works with your Hyundai vehicle to ensure that your engine runs smoothly for as long as possible. Give us a call or just swing by our dealership in Lexington and we'll help you get the service that you need!